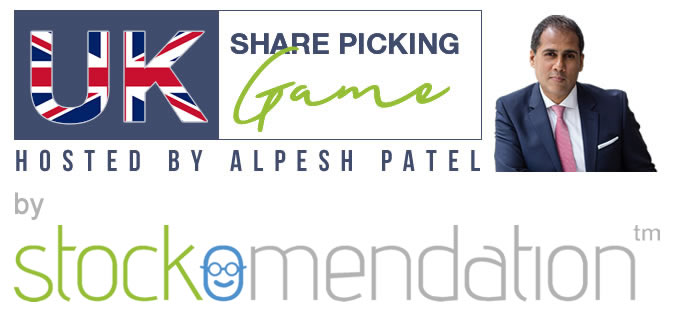 Terms and Conditions
These Terms and Conditions (together with the documents referred to in it) explains to you the terms of our legally binding agreement (the "Agreement") which you may make use of our website, www.uksharepickinggame.co.uk ("Our Site" or the "UK Share Picking Game"), as a Player. Use of Our Site includes accessing, browsing, or registering to use Our Site.
Please read these Terms and Conditions carefully before you start to use Our Site, as these will apply to your use of Our Site. We recommend that you print a copy of this for future reference. We may revise these Terms and Conditions at any time by amending this page. You are expected to check this page from time to time to take notice of any changes we make, as they are legally binding on you.
By using Our Site, you confirm that you accept these Terms and Conditions and that you agree to comply with them. If you do not agree to these Terms and Conditions, you must not use Our Site nor are you permitted to have an Account with us.
Other applicable terms
These Terms and Conditions refer to the following additional terms, which also apply to the use of the Site:
Our Privacy Policy which sets out the terms on which we process any personal data we collect from you, or that you provide to us. By using Our Site, you consent to such processing and you warrant that all data provided by you is accurate.
Our Acceptable Use Policy, which sets out the permitted uses and prohibited uses of Our Site. When using Our Site, you must comply with this Acceptable Use Policy. The Acceptable Use Policy is included within these Terms and Conditions.
Our Cookie Policy, which sets out information about the cookies on Our Site.
Our Game Rules, which sets out the rules for playing The UK Share Picking Game Prize Leagues and are included within these Terms and Conditions.
"Account" - a user account registered by a user on the Site
"Content" - information, UK Share Picking Game chat, data, text, photographs, videos, audio clips, written posts and comments, and interactive features generated, provided, or otherwise made accessible on or through the UK Share Picking Game.
"Player" - a user that has registered an Account on the Site and agreed to these Terms and Conditions.
"Services" - the services and information available on Our Site.
"User Content" - Content generated by Players on the Site, which shall include, but not be limited to, avatars, logos or other graphical representations.
Information about us
www.uksharepickinggame.co.uk is a web site operated by Stockomendation Limited ("Stockomendation", "We", "Us", the "Company"). We are registered in England and Wales under company number 8190467 and have our principal place of business at Church Walks Business Centre, Church Walks, Llandudno, LL30 2HL. Our VAT number is 175826965. We are a limited company.
Information about you and your visits to the website
We process information about you in accordance with our Privacy Policy. You consent to such processing and you confirm that all data provided by you is accurate.
Registration, your Account, Username and Password
The UK Share Picking Game will require you to register for an Account on Our Site with a valid e-mail address or username and a personal password. You may only create one Account per e-mail address. If you choose to set up an Account, you must provide accurate and complete information and keep your Account information updated.
You shall not (i) select or use as a username a name of another person with the intent to impersonate that person; (ii) use as a username a name subject to any rights of a person other than you without appropriate authorization; (iii) or use as a username a name that is otherwise offensive, vulgar or obscene.
You agree to keep your password confidential and you must not disclose it to any third party. The password is non-transferable. You agree:
to indemnify us for all costs, liabilities, claims, losses (including loss of revenue) for any unauthorised use of your password; and
to immediately change your password if a third party has discovered your existing password.
If you know or suspect that anyone other than you knows your username or password, you must promptly notify us at info@stockomendation.com.
Access to the Site
We do not guarantee that Our Site, or any Content on it, will always be available or be uninterrupted. We may suspend, withdraw, discontinue or change all or any part of Our Site without notice. We will not be liable to you if for any reason Our Site is unavailable at any time or for any period. You are responsible for making all arrangements necessary for you to have access to Our Site. We reserve the right to withdraw or amend the services and information available on Our Site (collectively the "Services" without notice under these Terms and Conditions in the event that we have grounds to suspect that you are in breach of this Agreement. The final decision on allowing you access to Our Site and /or the Services rests solely with Us.
You are also responsible for ensuring that all persons who access Our Site through your internet connection are aware of these terms of use and other applicable terms and conditions, and that they comply with them.
Acceptable Use
Whilst using the Site you may do the following:
View pages on the Site for your personal use only;
Submit User Content;
Print single copies of articles on paper for your personal use only.
You may not use the Site in any other way, including to:
Publish, copy or redistribute or disseminate any Content to third parties in any way other than submitting User Content on the Site;
Archive or store any Content for access by anyone other than yourself;
Modify or otherwise create derivative works from any Content;
Publish, distribute or disseminate any analysis derived from the Content;
Create a database in electronic or other form by systematically and/or regularly downloading, caching, printing and storing all or any of the Content (by spidering or otherwise);
Frame, harvest or scrape any Content;
Reproduce, duplicate, copy or re-sell any part of the Site;
Access without authority, interfere with, damage or disrupt any part of the Site, any equipment or network on which the Site is stored, any software used in the provision of the Site or any equipment or network or software owned or used by any third party;
Breach any applicable local, national or international law or regulation;
Commit any action that is in any way fraudulent, or has any fraudulent purpose or effect;
Harm or attempt to harm minors in any way;
Send, knowingly receive, upload, download, use or re-use any material which does not comply with these Terms and Conditions;
Transmit, or procure the sending of, any unsolicited or unauthorised advertising or promotional material or any other form of similar solicitation (spam);
Knowingly transmit any data, send or upload any material that contains viruses, Trojan horses, worms, time-bombs, keystroke loggers, spyware, adware or any other harmful programs or similar computer code designed to adversely affect the operation of any computer software or hardware.
Content and Services
We may update Our Site from time to time and may change the Content and Services at any time. However, please note that any of the Content on Our Site may be out of date at any given time, and we are under no obligation to update it. We do not guarantee that Our Site, or any content on it, will be free from errors or omissions.
We may use your registration details to tell you about changes to Our Site and let you know about our Services and those products and services of other companies we work with. If you do not wish to receive this information can remove yourself from the mailing lists from the "My Account" section.
Our Site may contain Content specifically provided by Us, Our partners or Our users and such Content may be protected by copyrights, trademarks, service marks, patents, trade secrets or other proprietary rights and laws. You shall abide by and maintain all copyright notices, information, and restrictions contained in any Content accessed through the Site.
You acknowledge that all Content accessed by you using the Services is at your own risk and you will be solely responsible for any damage or loss to you or any other party resulting therefrom. We do not guarantee that any Content you access on or through the UK Share Picking Game is or will continue to be accurate.
We reserve the right to, but do not have any obligation to (i) remove, edit or modify any Content in Our sole discretion, at any time, without notice to you and for any reason (including, but not limited to, upon receipt of claims or allegations from third parties or authorities relating to such Content or if We are concerned that you may have violated these Terms and Conditions), or for no reason at all; and (ii) remove or block any Content from The UK Share Picking Game. We also reserve the right to access, read, preserve, and disclose any information as We reasonably believe is necessary to (a) satisfy any applicable law, regulation, legal process or governmental request; (b) enforce these Terms and Conditions, including investigation of potential violations hereof; (c) detect, prevent, or otherwise address fraud, security or technical issues; (d) respond to user support requests; or (e) protect the rights, property or safety of Us, Our users and the public.
User Content
All Content added, generated, created, uploaded, submitted, distributed, or posted to the Site by users (collectively "User Content"), whether publicly posted or privately transmitted, is the sole responsibility of the person who originated such User Content. You represent that all User Content provided by you is in compliance with all applicable laws, rules and regulations and does not infringe the rights of any third parties.
Whenever you make use of a feature that allows you to upload content to Our Site, or to make contact with other users of Our Site, you must comply with the User Content standards set out in these Terms and Conditions and our Acceptable Use Policy. You warrant that any such contribution does comply with those standards, and you will be liable to us and indemnify us for any breach of that warranty. If you are a consumer user, this means you will be responsible for any loss or damage we suffer as a result of your breach of warranty.
User Content must:
be accurate (where they state facts);
be genuinely held (where they state opinions);
comply with applicable law in England and Wales and in any country from which they are posted.
User Content must not:
Contain any material which is defamatory of any person;
Contain any material which is obscene, offensive, hateful or inflammatory;
Promote sexually explicit material;
Promote violence;
Promote discrimination based on race, sex, religion, nationality, disability, sexual orientation or age;
Contain confidential information of any third party;
Infringe any copyright, database right or trade mark of any other person;
Be likely to deceive any person;
Be regarded as a recommendation to trade (or not trade) in any financial instrument, such as shares;
Be published for the purpose of affecting the price of a financial instrument, such as shares;
Be made in breach of any legal duty owed to a third party, such as a contractual duty or a duty of confidence;
Promote any illegal activity;
Be threatening, abuse or invade another's privacy, or cause annoyance, inconvenience or needless anxiety;
Be likely to harass, upset, embarrass, alarm or annoy any other person;
Be used to impersonate any person, or to misrepresent your identity or affiliation with any person;
Give the impression that they emanate from us, if this is not the case;
Advocate, promote or assist any unlawful act such as (by way of example only) copyright infringement or computer misuse;
Contain any form of advertising or promotion for goods and services or any form of unsolicited communication
Facetious and vexatious tips.
Any User Content you upload to Our Site will be considered non-confidential and non-proprietary, and we have the right to use, copy, distribute and disclose to third parties any such content for any purpose.
By submitting User Content through the Site, you hereby do and shall grant Us a worldwide, non-exclusive, perpetual, royalty-free, fully paid, sub-licensable and transferable license to use, display, perform, and otherwise fully exploit the User Content. You represent and warrant that you have all rights to grant such licenses to Us without infringement or violation of any third-party rights, including without limitation, any privacy rights, publicity rights, copyrights, trademarks, contract rights, or any other intellectual property or proprietary rights.
We also have the right to disclose your identity to any third party who is claiming that any User Content posted or uploaded by you to Our Site constitutes a violation of their intellectual property rights, or of their right to privacy.
We will not be responsible, or liable to any third party, for the content or accuracy of any content posted by you or any other user of Our Site. The views expressed by Players on Our Site do not represent our views or values.
Intellectual property rights
We are the owner and/or the licensee of all intellectual property rights in the Site, and in the material published on it. Those works are protected by copyright laws and treaties around the world. All such rights are reserved. Stockomendation.com, uksharepickinggame.co.uk and their logos are trademarks of the Manager, all rights reserved. All other trademarks appearing on the site are the property of their respective owners.
You must not modify the paper or digital copies of any materials you have printed off or downloaded in any way, and you must not use any illustrations, photographs, video or audio sequences or any graphics separately from any accompanying text.
Our status (and that of any identified contributors) as the authors of content on the Site must always be acknowledged.
You must not use any part of the content on the Site for commercial purposes without obtaining a licence to do so from Us or our licensors.
If you print off, copy or download any part of the Site in breach of these Terms and Conditions, your right to use the Site will cease immediately and you must, at Our option, return or destroy any copies of the materials you have made.
Investment warning
The Site and the Services are only provided for your entertainment and use and not intended to be relied upon by you in making or not making any investment decisions. The UK Share Picking Game does not involve investing real money and therefore any profits and or losses incurred by you with in the UK Share Picking Game are not material. When investing your own actual money, you may (among other investment considerations): (i) get back less than you invest because the price of shares and investments and the income derived from them can go down as well as up, and investors may not get back the amount they invested.; and (ii) wish to consider taking a longer term perspective than that adopted when playing the UK Share Picking Game. Past performance cannot be relied upon as a guide to future performance. If in doubt please seek independent financial advice.
Accuracy of Information and Investment Advice
The information contained in the material on this Site is only for information purposes. Stockomendation Limited is not authorised under the Financial Services and Markets Act 2000. By permitting the use of this Site, we do not hold ourselves out as providing any legal, financial or other advice. We also do not make any recommendation or endorsement as to any other service or product or to any material submitted by third parties or linked to from this Site. In addition, we do not offer any advice regarding the nature, potential value or suitability of any particular investment, security or investment strategy.
The Game Rules
This is a free version of Stockomendation's UK Share Picking Game. Stockomendation Ltd reserves the right to close The UK Share Picking Game at any time with no notice, if this happens, no winner will be declared that week. All rulings by Stockomendation or its Judges decision is final, and no correspondence will be entered in to.
Sign up
You must provide your name valid email (Only one account per email address) and a secure password upon sign up and accept the games Terms of Service and Privacy Policy
Leagues
Once you have signed up, you will need to join a league prior to placing a pick. To do this go to the Leagues Section and find a league to join. Any league that you can join will have a "Join this League" button. You can also set up your own league by clicking "Create League" button in the Leagues Section. You can create public and private leagues, so you can challenge your peers. These leagues have no effect on your Prize League performance are there for fun only. You need to set time frame you want your league to last. You can then invite people to join your league. Valid picks can only be placed with in a league. To qualify for the Prize Leagues you must follow the Prize League Rules below.
Picking Shares
To place a pick you first select which league the pick is to go in. You then select the Company, Buy or Sell Recommendation and end date and time. You can also provide a research link and comment if you wish to. All picks start when submitted to the game. The start price is the corresponding bid or ask price we have for that company at the same time the pick is submitted, the close price for the pick is the bid or ask price we have for the company when the pick closes (see note below). All pick performance is based on Stockomendation share prices. These prices are final and no correspondence will be entered in to. You can only have one open position on a company in a league at any one time. But you can open multiple pick in a league.
It is important to note that;
the prices on Our Site are delayed by approximately 15 minutes, so when a pick is submitted there is a wait of approximately 15 minutes until the share price corresponding to the time of the pick is published.
Picks place after market hours will use the next opening bid or ask price.
Pick Performance
To work out Pick Performance we calculate the percentage difference between the share price at the time of the pick submission and the current / close share price. This 'Pick Performance' is calculated every time the share price is updated.
For Buy pick we take the Ask price at the start and compare it with the current Bid price.
For Sell pick we take the Bid price at the start and compare it with the current Ask price.
Note: For a Sell pick to perform well, the share price must drop. This is shown as a positive performance. Should the stock rise, it will be shown as a negative performance.
Closing Picks
You can close a pick at any time by viewing the pick and clicking the close button, this will then override the end date and your performance will be worked out accordingly based on the corresponding bid/ask price at the time of close. Picks closed after market hours will use the next opening bid or ask price.
Prize Leagues
To win a League you must have the best overall aggregated pick performance in the league.
The Player that has the best performance will be awarded the prize. Only picks placed during that league are included in this competition. You may only win the weekly prize league once in a given month. This does not affect your ability to win the monthly, quarterly or annual prize leagues. If you are the best performing again in the same month, then you will not be awarded the prize money. It will be given to the person performing second best.
To win Prize Leagues you must also Qualify under that Prize Leagues Rules. Please See Below for the Prize League Rules.
Prize League Rules
To Qualify for any of the Prize Leagues you must meet the below criteria:
Prize League Weekly:
Place a minimum of 1 pick in a week (Max of 10 picks) in the Weekly Prize League to qualify.
Prize League Monthly:
Place a minimum of 8 picks (Max of 40 picks) in the Monthly Prize League will qualify you for that Month.
Prize League Quarterly:
For the Quarterly Prize League you must pick 4 different stocks, with at least 1 pick per Month in that quarter to qualify (Max of 120 picks).
Prize League Annually:
To qualify for the Annual Prize League you must qualify for at least 2 of the 4 quarters (see Quarterly Qualification Rules above) in the Game Year and picked a minimum of 8 different stocks (Max of 520 picks).
Please note that the availability of prize leagues may vary.
Limitation of our liability
Nothing in these terms of use exclude or limit our liability for death or personal injury arising from our negligence, or our fraud or fraudulent misrepresentation, or any other liability that cannot be excluded or limited by English law.
To the extent permitted by law, we exclude all conditions, warranties, representations or other terms which may apply to the Site or any content on it, whether express or implied.
We will not be liable to any user for any direct or indirect loss or damage, whether in contract, tort (including negligence), breach of statutory duty, or otherwise, even if foreseeable, arising under or in connection with:
use of, or inability to use, the Site; or
use of or reliance on any content displayed on the Site.
any linked site or use thereof.
in connection with any failure of performance, error, omission, interruption, defect, delay in operation or transmission, computer virus or line or system failure, even if Stockomendation, or representatives thereof, are advised of the possibility of such damages, losses, or expenses (or should have been or were aware of the possibility of the same arising).
If you are a business user, please note that we only provide Our Site for domestic and private use, please note that in particular, we will not be liable for:
loss of profits, sales, business, or revenue;
business interruption;
loss of anticipated savings;
loss of business opportunity, goodwill or reputation; or
any indirect or consequential loss or damage.
If you are a consumer user, you agree not to use Our Site for any commercial or business purposes, and we have no liability to you for any loss of profit, loss of business, business interruption, or loss of business opportunity.
We will not be liable for any loss or damage caused by a virus, distributed denial-of-service attack, or other technologically harmful material that may infect your computer equipment, computer programs, data or other proprietary material due to your use of Our Site or to your downloading of any content on it, or on any website linked to it.
We assume no responsibility for the content of websites linked on the Site. Such links should not be interpreted as endorsement by us of those linked websites. We will not be liable for any loss or damage that may arise from your use of them.
Viruses
We do not guarantee that the Site will be secure or free from bugs or viruses.
You are responsible for configuring your information technology, computer programmes and platform in order to access the Site. You should use your own virus protection software.
You must not misuse the Site by knowingly introducing viruses, trojans, worms, logic bombs or other material which is malicious or technologically harmful. You must not attempt to gain unauthorised access to the Site, the server on which the Site is stored or any server, computer or database connected to the Site. You must not attack the Site via a denial-of-service attack or a distributed denial-of service attack. By breaching this provision, you would commit a criminal offence under the Computer Misuse Act (1990). We will report any such breach to the relevant law enforcement authorities and we will co-operate with those authorities by disclosing your identity to them. In the event of such a breach, your right to use the Site will cease immediately.
Web links
We do not accept any liability for the content of any websites operated by a third party which may be accessed via links from this website. Any such links are provided for your convenience only and we have no control over and are not responsible for the content, use of or availability of those third party websites. You use these other websites at your own risk.
You may link to Our home page, provided you do so in a way that is fair and legal and does not damage Our reputation or take advantage of it.
You must not establish a link in such a way as to suggest any form of association, approval or endorsement on Our part where none exists.
You must not establish a link to the Site in any website that is not owned by you.
The Site must not be framed on any other site, nor may you create a link to any part of the Site other than the home page.
We reserve the right to withdraw linking permission without notice.
The website to which you are linking must comply in all respects with the content standards set out in the Acceptable Use Policy.
If you wish to make any use of content on the Site other than that set out above, please contact info@stockomendation.com.
Account Deletion
The account can be cancelled at any time by selecting "Delete Account" at uksharepickinggame.co.uk/account/edit. Should you decide to delete your account, the personal information will be deleted immediately, excluding your email address, which we will only retain until we have sent the email to you confirming deletion of your account. We will then delete your email address. All your picks will be deleted and you will no longer be in any leagues. IMPORTANT : Deleted accounts cannot be recovered.
Failure by you to comply with these Terms and Conditions may result in Us taking all or any of the following actions:
Issue of a warning to you;
Immediate, temporary or permanent removal of any posting or material uploaded by you to the Site;
Immediate, temporary or permanent closure of your Account;
Legal proceedings against you for reimbursement of all costs on an indemnity basis (including, but not limited to, reasonable administrative and legal costs) resulting from the breach;
Further legal action against you;
Disclosure of such information to law enforcement authorities as we reasonably feel is necessary.
We exclude liability for actions taken in response to breaches of these Terms and Conditions. The responses described in this policy are not limited, and we may take any other action we reasonably deem appropriate.
The decision by either party to cancel your Account shall not limit any other rights or remedies it may have or shall not affect any accrued rights or obligations arising before the date of termination.
The restrictions set out in this Agreement shall survive the termination of this Agreement for any reason.
Applicable law
If you are a consumer, please note that these terms of use, its subject matter and its formation, are governed by English law. You and we both agree to that the courts of England and Wales will have non-exclusive jurisdiction. However, if you are a resident of Northern Ireland you may also bring proceedings in Northern Ireland, and if you are resident of Scotland, you may also bring proceedings in Scotland.
If you are a business, these terms of use, its subject matter and its formation (and any non-contractual disputes or claims) are governed by English law. We both agree to the exclusive jurisdiction of the courts of England and Wales.